Workshop Evaluations 2011 – 2014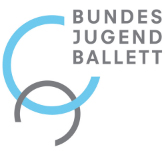 KEVIN HAIGEN
Artistic and Pedagogical Director, National Youth Ballet

"My dear friend and colleague, Judith Reyn, gave her workshop to my young company and staff on the anatomical understanding of the body in ballet.
The information that she gave to the dancers serves
as a tool towards the understanding of the articulations
of the body in movement. It is always exciting for me
to realize how multi-faceted our wonderful art form dance should be."
YOHAN STEGLI
Balletmaster, National Youth Ballet

"Every dancer on the verge of becoming a teacher should be familiar
with Judith's method."
FEDERICA RICCIARDELLO
Dancer, National Youth Ballet

"Thanks to Judith's work, you can really understand how and why our
human body works."
PASCAL SCHMIDT
Dancer, National Youth Ballet

"Breaking down the mechanics of this artform helps not only to comprehend
but also to respect and appreciate it."